Connecting the old Ground Kontrol location with the new digs is a hallway with two multi-user bathrooms. You won't get a personal light show experience here, but this is still worth visiting. The entire bathroom is Pac-Man themed, featuring "1UP" and "2UP" text over the two urinals, ghosts on the walls, and other callouts to the classic arcade game. There are two stalls, one accessible, with auto flushing black toilets and single ply toilet paper.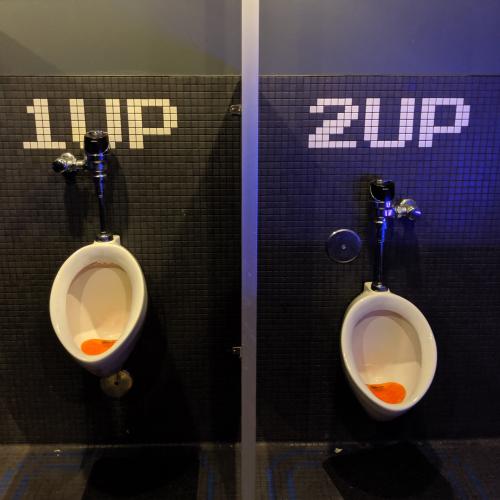 The wide trough sink is lined with LEDs, which shift between colors and are quite calming to look at. The mirrors above the sink are square, maybe four inches wide, and aren't very functional for checking yourself out. Liberties are often taken with men's bathroom mirrors so I'm not totally surprised.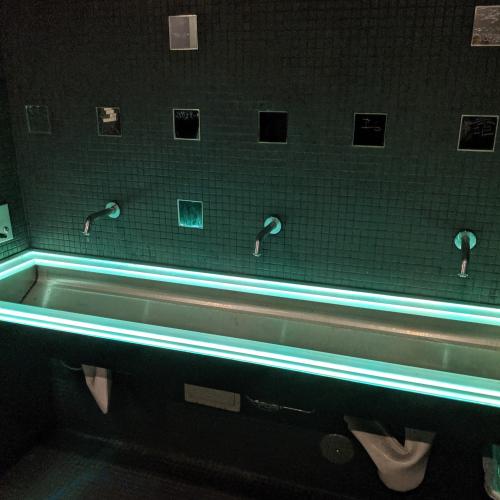 The bathroom has a slight smell, but if you find yourself trapped by the body odor of passionate gamers, hiding out in a stall here might be a great relief to you.
See all