In the new, front section of Ground Kontrol that used to be the beloved cyber cafe and music venue Backspace, there are two single user all gender restrooms that are definitely worth the visit, even if you're not that into arcade games. The restroom I visited was spacious, entirely metal and featured an intricate light show in the ceiling that provides a great deal of entertainment while on the john. If you press the light-switch, the room will go dark and the lights will go into a kind of pulsating sequence that lasts about 30 seconds.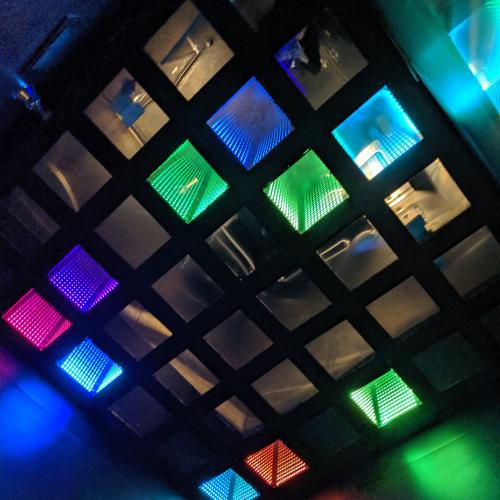 For facilities, the bathroom features two mirrors, one of which I think is intended for you to look at while on the toilet but is also conveniently at crotch height when standing up. The sink uses a metering faucet that looks and feels like the kind often used in public parks and rest stops. A v-shaped hand dryer is present which is pretty effective, although I always selfishly prefer paper. There's a changing table, which is flush to the wall and also metal, which adds to the futuristic feel of the room.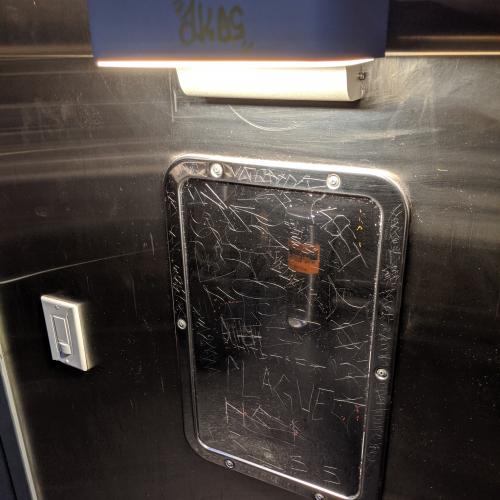 Overall, this is a unique bathroom experience that you shouldn't pass up if you plan to visit Portland. Also, if you're a big fan of the movie "Cube", this is about as close as you'll get to the real thing.
See all